The ForHumanity Fellows are a special group of contributors, distinguished by one thing:
An extraordinary commitment to advancing the mission of ForHumanity.
This multi-disciplinary team of leaders manages and guides the community of contributors, the projects, and the audit criteria review. They are the group responsible for ensuring that the audit criteria are current, holding the work to the highest standards. The Fellows regularly elect, from within their ranks, the majority of directors for the Board. Will you become the next ForHumanity Fellow?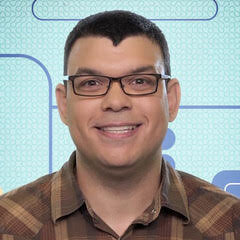 ForHumanity Fellow –  Tech & Ethics 
Dr. Aaron Maxwell currently works as a Data Scientist at Paladin AI, Inc. building data-driven ML and AI systems for optimizing flight training delivery. He received his PhD in computational astrophysics from McMaster University. He is an avid science communicator, having worked on the television program Blynk & Aazoo which can be seen on TVOntario.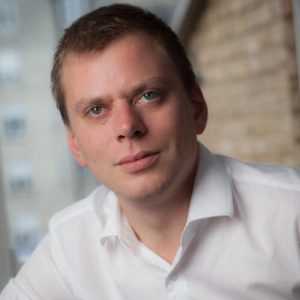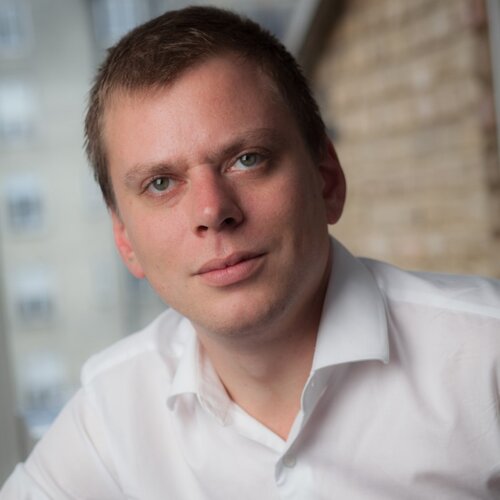 ForHumanity Fellow – Tech & Regulatory 
Adam Leon Smith is a systems verification specialist, CTO of a private sector advisory firm Dragonfly, Chair of the British Computer Society's Special Interest Group in Software Testing, and Editor of two ISO/IEC deliverables under development relating to AI, Bias and Quality. He is also an active participant in the MIT Sponsored Safe Paths project, focusing on privacy and security verification of the solution. Adam has helped lead ForHumanity's efforts with UK and European regulators.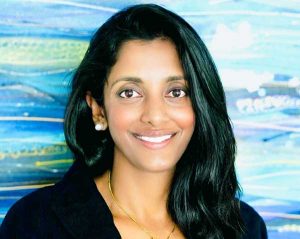 ForHumanity Fellow – Health Care & Tech 
Ajintha Pathmanathan MD MPH is the CEO of ClinIQ Healthcare She is a physician innovator with 20+ years experience in medicine across the UK, Australia, and US healthcare systems who is passionate about health technology innovations across medical devices, drug discovery and digital health. With a special interest in artificial intelligence and blockchain technologies.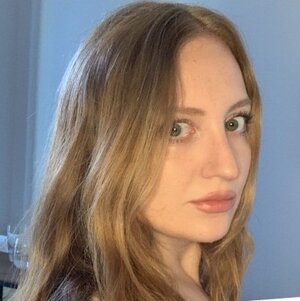 Alexa Anastasia Pantelidis
ForHumanity Fellow –  Law 
Alexa Anastasia Pantelidis is a Brooklyn Law School student with an inclination to explore how the law can keep up with rapid advancements in technology, as well as how the law will function to serve technology in an automated world.
ForHumanity Fellow – Ethics & Bias
Allison Gardner lectures at Keele University in Data Science and is the Programme Director for the Data Science Degree Apprenticeship. Her research is primarily focused on algorithmic bias; gender and computing; AI Ethics and Governance of AI. She is a co-founder of Women Leading in AI and a keynote speaker and thought leader in AI Ethics. She works on the IEEE P7000 Global Initiative on the Ethics of Autonomous and Intelligent Systems and with the ISO and BSI on AI and ML standards. Allison acts as a consultant for a variety of companies and organisations on the ethical design of autonomous and intelligent systems and development of algorithmic impact assessments. She is an executive committee and board member for Labour Digital, We and AI, Intelligent Health and a Fellow of For Humanity.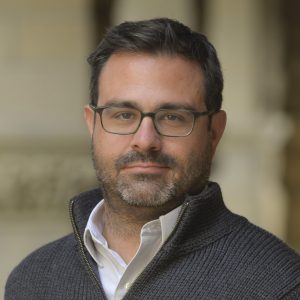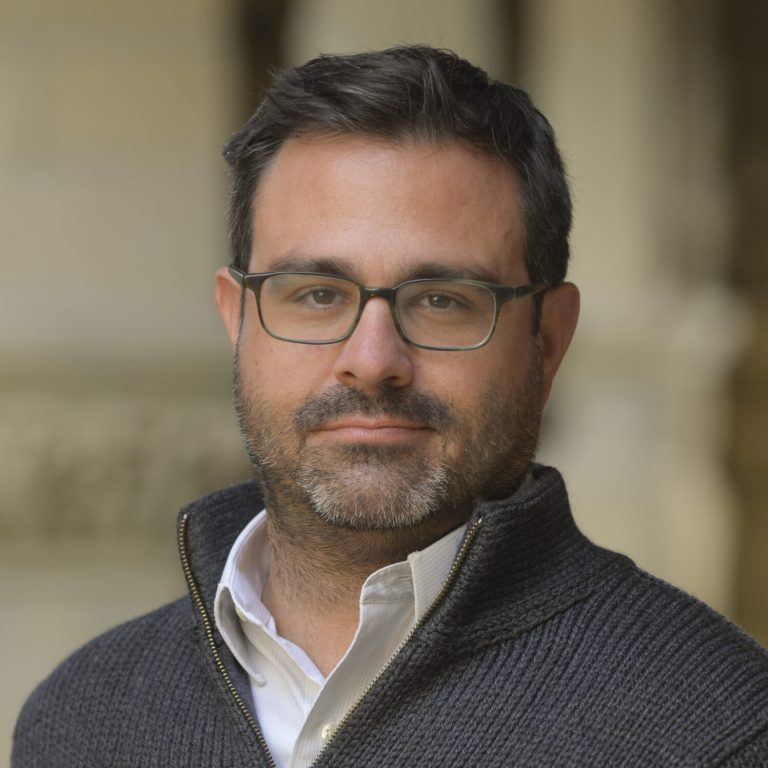 ForHumanity Fellow – Cybersecurity and Tech Policy
Andrew J. Grotto directs the Program on Geopolitics, Technology and Governance at Stanford University's Cyber Policy Center, where his research and teaching focus on governance strategies for digital technologies in a global context. He is also a sought-after consultant by companies and governments on digital risk management and policy engagement. Before Stanford, Grotto was the Senior Director for Cyber Policy on the National Security Council at the White House, and had previously served as Senior Advisor for Technology Policy to Commerce Secretary Penny Pritzker.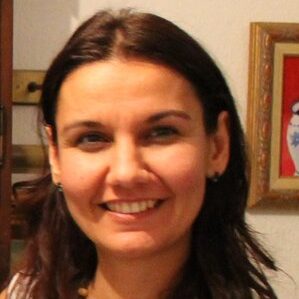 ForHumanity Fellow – Policy and Governance 
Arzu is a Senior Non-Resident for the Center for Local Governance and PhD Candidate at the Istanbul University. She also sits on the Board of Advisors for the Global Equality and Inclusion Network (KAPI). With prior experience as a Director in the UK Civil Service, leading major infrastructure and property development programmes, she is dedicating her time to provide strategic advice to national, regional and local government organisations on planning and funding their capital investment and digital transformation programmes, adoption of smart city agendas and local governance. Her PhD on the 4th Industrial Revolution brough her to contact with the ForHumanity, as she is also passionate about harnessing new technologies and AI to enhance participatory practices in policy governance to strengthen communities and create inclusive economic opportunities for all.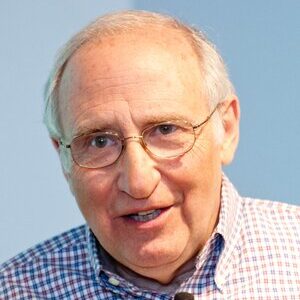 ForHumanity Fellow – Human Centric Design 
Dr. Ben Shneiderman (http://www.cs.umd.edu/~ben) is an Emeritus Distinguished University Professor in the Department of Computer Science, Founding Director (1983-2000) of the Human-Computer Interaction Laboratory (http://hcil.umd.edu), and a Member of the U.S. National Academy of Engineering.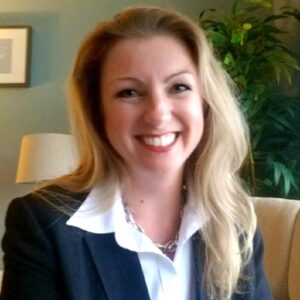 Ethics & Corporate Governance
Cari Miller is the founder of The Center for Inclusive Change and a doctoral student at Wilmington University, Wilmington, DE conducting research in the field of AI bias awareness literacy gaps. She is an independent consultant in corporate strategy, inclusive change management, and ethical AI governance with 20+ years of experience in the field of technology product development and big data analytics. She is also a ForHumanity Certified Auditor, a certified OneTrust Privacy and GRC Professional, and a board member for the Sussex County STEM Alliance.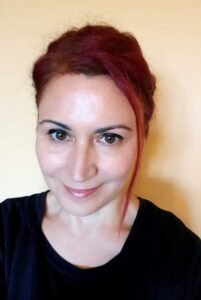 Carolina Sanchez Hernandez
ForHumanity Fellow – AI Assurance and Tech
Carolina holds a PhD on Environmental Science and Machine Learning and has led and collaborated in numerous research and innovation projects focusing on new technologies, in particular Machine Learning and Artificial Intelligence (AI). During the past few years, she has worked as Senior Research Expert on AI, engaging with a variety of stakeholders such as government agencies, private companies, academia, NGOs and start-ups developing awareness and understanding of AI. Working for the National Air Traffic Services (NATS) agency in the UK and Cranfield University, she has been focusing her career on AI trustworthiness, explainability and regulatory guidelines in the area of Aviation, disseminating knowledge through conferences, symposiums, presentations and workshops. Recently, she has joined the Spanish Government Standardisation Committee on AI and Big Data.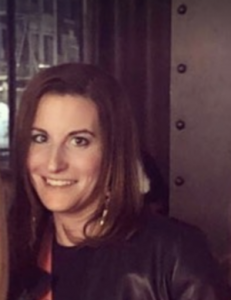 ForHumanity Fellow – Bias & Human Centric
Caryn Lusinchi is the CEO of BiasInAI.com, an AI directory for products, services, datasets and research across 40 industries worldwide. The B-to-B resource empowers companies to find experts and solutions that help humans and machines work better together, to reduce bias in AI systems.
ForHumanity Fellow – Ethics and Corporate Governance
Charles discovered the imperative for quality discourse on AI ethics while in a previous role running a Data Science consultancy. Since then he was Head of Emerging Technology at Deutsche Bank Labs and Head of AI at Fidelity. He is currently a Visiting Fellow at the University of Bristol and co-founder and Chief Executive of Ethics Grade, an ESG ratings agency that seeks to align capital to values through AI. He holds an MA in Law from the University of Cambridge.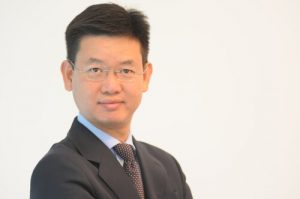 ForHumanity Fellow – Financial Services & Tech
Delivering business benefits and releasing value from technology innovation has been at the heart of Chris' career. His leadership roles have spanned change and transformation, strategy and execution, and business leadership. He fully appreciates the intricate symbiosis between people, technology, data and ecosystems. Chris spent half of his career at financial services firms such as Citigroup, AXA, ABN AMRO, M&G and UBS, and the other half at software and enterprise data firms such as Misys (now Finastra), Thomson Reuters and Metricstream. Chris is passionate about how powerful transformative digital technologies such as AI/ML are leveraged by firms to unlock insights from data to deliver perceived value. He has written many articles on LinkedIn, exploring the upsides and downsides, but offering views on how responsible use of such technologies can benefit businesses, their customers, consumers and society. Equally, he sees the digital supply chain being ripe for disruption, driven by the need to trust. This is where the Governance, Risk and Compliance ecosystem can play its part in helping build the infrastructure of trust required to promote and enable responsible adoption of powerful transformation digital technologies such as AI/ML to deliver innovation within the digital world.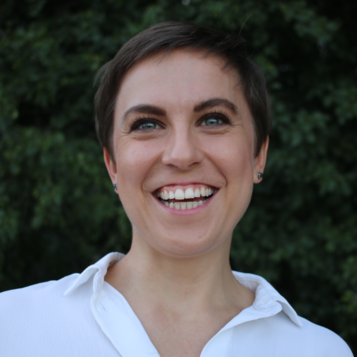 ForHumanity Fellow – Ethics and Human Behavior
Dr. Christina Strobel researches the influence of AI on human behavior with a focus on Acceptance, Change in Behavior, Risks / Hidden Costs, AI Compliance, and AI Auditing. In the past, she worked at Google and at the International Max Planck Research School (IMPRS) on Adapting Behavior in a Fundamentally Uncertain World as well as Yale University. She holds a Ph.D. in experimental economics and an M.Sc. in Mechanical Engineering and Business Administration.
ForHumanity Fellow – Ethics & Trust
Dr. Dorothea Baur is an independent ethics expert, a keynote speaker and lecturer, based in Switzerland with a specific focus on the financial and technological industry. She advises companies on all matters related to ethics, responsibility and sustainability and helps them develop credible and effective strategies. Prior to founding her own consulting company, she was a lecturer and researcher at leading European business schools.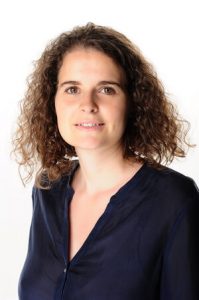 ForHumanity Fellow – Children & Audit
Emmanuelle Shaaravi is an audit and control professional with 10+ years experience across various countries. She is deeply convinced that long-term success in business relies on people, processes, and controls, where building continued trust is the binding agent. She focuses on developing the technical side of her skills by taking part in machine learning project as an engineer, mixing it up with empathy and emotional intelligence. Her prospective view on our societies alongside her cross-cutting and pragmatic approach of concerns, leads her to think about the role of the artificial intelligence in children's lives.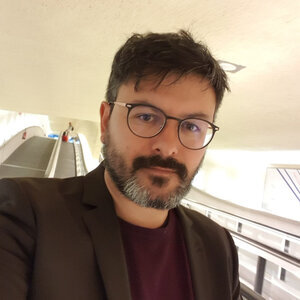 ForHumanity Fellow – AI & Data Ethics
Enrico Panai is an AI Ethicist and Human Information Interaction Specialist. Following his studies in the philosophy of information and a multi-year experience as a consultant in Italy, he taught for six years as an adjunct professor of Digital Humanities in the Department of Philosophy at the University of Sassari. Since his move to France in 2007, he has been working as a consultant for large corporations. Currently in 2017, he studied Strategies for Cyber Security Awareness at the Institut National de Hautes Etudes de la Sécurité et de la Justice [Institute for Advanced Studies in Security and Justice] at the Ecole Militaire in Paris. His main research interests concern cyber-geography, cyber wars, latent cyberwar battlefields, information ethics, cybersecurity, human-information interaction, philosophy of information and semantic capital.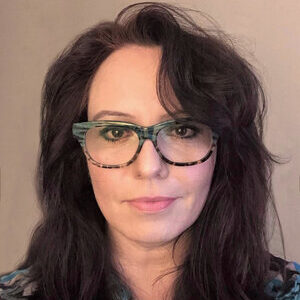 ForHumanity Fellow – Ethics & Design 
Dr. Gisele Waters is Founder of Engineering Hearts™, researcher, educator, & writer with a critical eye on the ethical touch points between technology & humanity. She helps people critically evaluate their knowledge foundations and methods for requirements engineering in order to create human centered value and ethics decisions in technology design.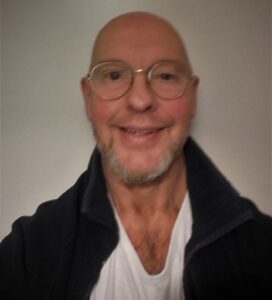 ForHumanity Fellow – AI Compliance-by-design
Greg Elliott is in AI Compliance-by-design and Knolwedge Engineering has been a key contributor to the development of our comprehensive and completed audit criteria for the EU AI Act. He is also a member of the Curriculum Oversight Board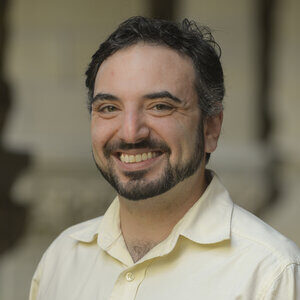 ForHumanity Fellow – Cybersecurity & Audit
Dr. Gregory Falco works at the intersection of artificial intelligence, cyber-physical systems and cybersecurity, with domain expertise in critical infrastructure and space systems. He currently holds appointments at Johns Hopkins, MIT, Stanford and Harvard, having earned his PhD from MIT. Prior to his doctoral work, Dr. Falco was an executive at Accenture where he co-founded their Smart Cities practice.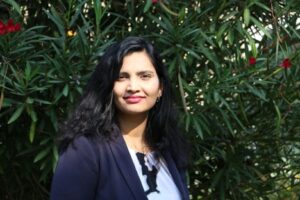 ForHumanity Fellow – Health AI and Data Ethics and Risk Hema Lakkaraju is a founder and CEO of Hayag Corp. She is a mentor for multiple startups, board advisor, and executive consultant with 13+ years experience in digital health and life science industry data compliance. She is a public speaker and book author on strategic health data and AI ethics, governance, and risk management.
ForHumanity Fellow – AI and Data Processes
Inbal spent years in the Israeli Intelligence creating advanced data methodologies and facilitating an enormous digital and organizational transformation. She is an expert in the processes that make data useful – how to ask the questions, arrange the organization and its work flows, train the people, and adjust the culture, while getting everyone on board. She believes that business experts can, and must, take ownership of AI and data processes in their organizations, including all ethical aspects, if they are to turn big data and ML from buzzwords into assets.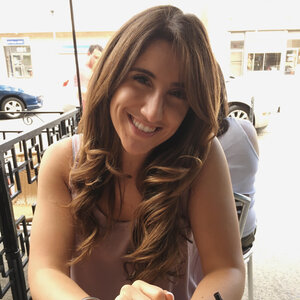 ForHumanity Fellow – Legal & Policy
Isabella Russo-Tiesi is a law student at Brooklyn Law School interested in the intersection of law, advancements in technology, and data privacy. She graduated from Fordham University with a BS in Psychology.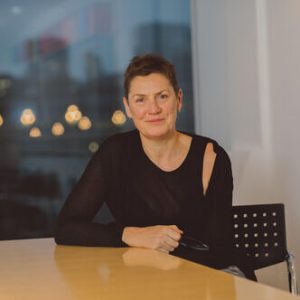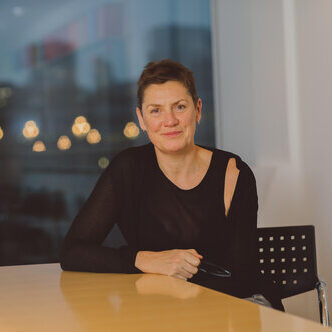 ForHumanity Fellow – Regulation and Trust
Jacquie Hughes is a Policy Director and communications sector regulator. Currently focused on emerging technology regulation, privacy, online harms, children's online rights, safety by design and media convergence. Jacquie has worked on Persuasive Design for 5Rights Foundation, was the specialist adviser to the House of Lords Communications Committee and Director of Content Policy at Ofcom, where she created a new operating licence for the BBC. She was an academic at Brunel University, where she ran the Masters Journalism Programme. She has authored numerous independent industry and political think tank reports on public value and the public interest, media convergence, regulation and standards.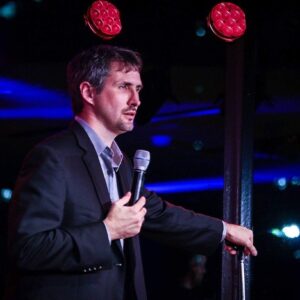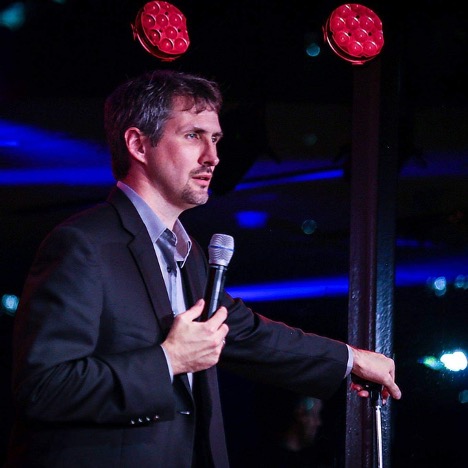 ForHumanity Fellow – Bias and Explainability
Jim Provost is a Director at BDO Canada and the former Lead Data Scientist. He has more than two decades of software delivery and data science experience. He received his Engineering Degree from McMaster University and a Masters in Computer Science from Queen's University. He is a strategic adviser, previous TEDx speaker, father of two, and proud Canadian. He recognizes that the issues and risks to humanity from AI require rigorous discipline and oversight.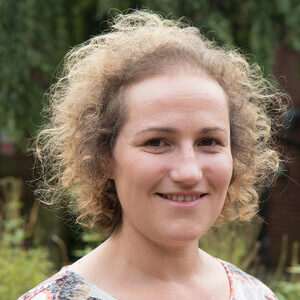 ForHumanity Fellow – Ethics and Bias
Jo Stansfield is founder and director of Inclusioneering, a social enterprise whose vision is to ensure tomorrow's technology is built by, and equally benefits, everyone across society. Alongside this, she is Global Lead for Diversity and Inclusion for a leading FTSE 100 technology firm. Jo began her career as an engineer, developing enterprise software for global industry. Having pivoted her focus from the technical to human dimensions of engineering, Jo now works as a Business Psychologist. She brings deep understanding of the engineering culture to her work in support of inclusion, equality and ethics in tech and AI.
ForHumanity Fellow – QAI-META + Risk Awareness
Jodi Masters-Gonzales, is Chief QAI Risk Awareness Officer at Saq.ai, where her practice and Ph.D. research focuses on proactive—rather than reactive—quantum-AI-META situational awareness preparation, education, and organizational-systems change. A Ph.D. researcher at Pepperdine University, Graduate School of Education and Psychology's Global Leadership and Change program, her research intersects algorithmic risk, human-machine learning, digital policy, and systems thinking. A ForHumanity Independent Auditor of AI Systems, Jodi is certified to perform public audits on AI, algorithmic, and autonomous systems for the UK & EU GDPR and UK Children's Code. Former fractional Head of Research, and Product Development at the Better Ethics and Consumer Outcomes Network (BEACON), an organization focused on improving general population technical literacy, advocacy for responsible AI product development, and establishing of practical legislative actions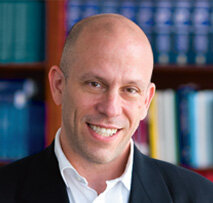 ForHumanity Fellow – Legal and Policy
Jonathan Askin is a professor at Brooklyn Law School, teaching technology, telecommunications, and entrepreneurial law and policy, and is the Founder of the Brooklyn Law Incubator & Policy Clinic, which provides full service, pro bono, legal support for bootstrapped entrepreneurs, startups, innovators, and organizations, typically exploring ventures and issues the law has not anticipated.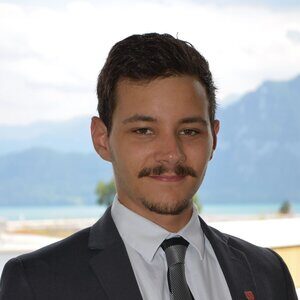 ForHumanity Fellow – Ethics
Joshua Bucheli is an international polyglot based in Switzerland with a background in event and project management as well as applied ethical research and critical-analysis. He is an independent researcher, writer, and editor with an MA in Political, Legal, and Economic Philosophy and has experience ranging from humanitarian fieldwork for the UNHCR in Malaysia to researching and editing for academic journal articles and Swiss think tanks on the subject of ethical AI and robotics. He is currently Head of Community Management at Let's Phi, a freelance writer for cyberunity on the subject of careers in cybersecurity.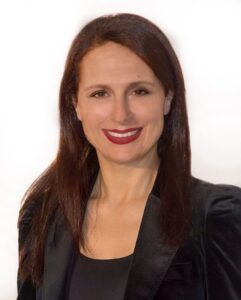 ForHumanity Fellow – Ethics and Risk
Maria is a Global Strategic Leader & Board Executive Advisor, who has worked in 100+ markets and has over 25 years international experience. She is an effective communicator fluent in English, French, Italian and Spanish. She has gained a strong global perspective and currently works as an independent CEO & Board Executive Advisor. She focuses on leading strategic change and digital business transformation, taking a comprehensive and integrative approach to innovating management systems and processes, transforming corporate culture and strategy. Becoming future-fit is a critical business imperative and requires a new approach, which I call "adaptive resilience," in order to build enduring value and values; whilst responding to an accelerating rate of change, complexity and exponential technological disruption.
ForHumanity Fellow – Ethics
Marianna Ganapini (PhD, Johns Hopkins University) is currently an Assistant Professor in Philosophy at Union College and a Researcher & Curriculum Designer at the Montreal AI Ethics Institute. She has numerous peer-reviewed publications and, with MAIEI, she is currently working on several projects on disinformation, content moderation and privacy.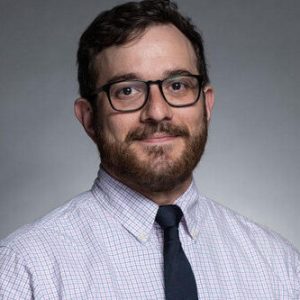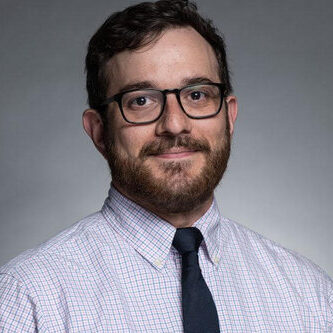 ForHumanity Fellow – Law and Legal Innovation
Mark Potkewitz is a lawyer and Director of the Legal Innovation Centre at Ulster University in Belfast, United Kingdom. He focuses on privacy, technology, civil liberties, and jurisprudence.
ForHumanity Fellow – Risk and Policy
Markus is an adviser to the United Nations' Group of Experts on Risk Management in Regulatory Systems developing policy recommendations for global governments aimed at Ai, Neurotechnology and Robotics. He is also the creator and author of the UN's Universal conduct risk paradigm (UCRP). Previously, he helped shaping the UN's Disaster Risk Reduction standards and its common regulatory framework on cybersecurity. He is an expert in conduct risk, culture, governance, and enterprise-wide risk management and a government advisor to several All-Party Parliamentary Groups in the UK. Currently, he is a Co-founder of a FinTech ecosystem start-up, board member at a DLT/Crypto scale-up and an iNED, Supervisory council member & Audit committee chair of a globally expanding neobank.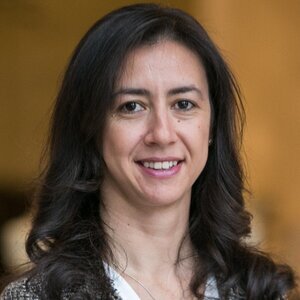 ForHumanity Fellow – HR & Ethics
Merve Hickok is the founder of www.aiEthicist.org platform and Lighthouse Career Consulting. She is an independent AI ethics consultant, lecturer and speaker, focusing on capacity building, awareness raising on ethical and responsible development and use of AI and its governance. She has over 15 years of senior level experience in Fortune 100 companies. Merve is part of IEEE workgroups 7008 and P2863 that work to set global standards and frameworks on ethics of autonomous and intelligent systems; is an instructor at RMDS Lab providing training on AI & Ethics; a founding editorial board member of Springer Nature AI & Ethics journal; and a technical/policy expert for AI Policy Exchange.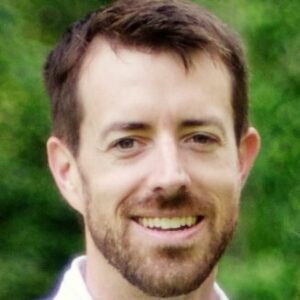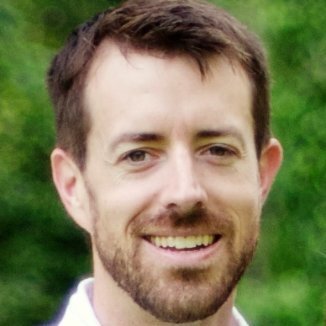 ForHumanity Fellow – Bias and AI
Dr. Michael McCarthy is the Research Advisor for the responsible technology company, So.Ai, focused on the development of tools to enable organizations to use AI, algorithmic and autonomous systems more ethically. Michael has a PhD from the University of North Carolina at Greensboro and is currently an Assistant Professor of Data Science at Utica College.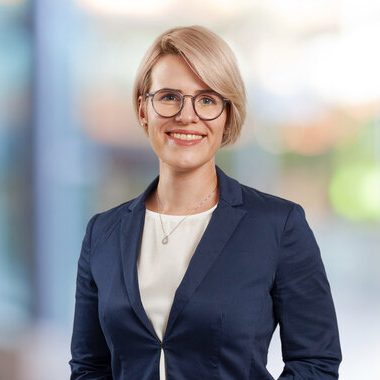 ForHumanity Fellow – Audit and Risk
Nadine is a PhD Candidate in the field of biomedical ethics at the University of Basel, Switzerland, where she investigates risks and opportunities of smart home technologies in healthcare. She is also the creator of the Source Engine, an online tool to tackle the spread of fake news and conspiracy theories. She holds a BA in International Relations and an MA In Political, Legal and Economic Philosophy and has worked in journalism and diplomatic services before starting her PhD.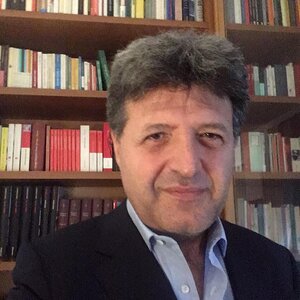 ForHumanity Fellow – Law & Ethics
Paolo Cecchi is an attorney at law based in Italy. His areas of expertise range from corporate finance, financial markets, intellectual property and new technologies law. He has dealt with bioethics, with a particular focus on legal problems regarding end of life policies, informed consent and drugs clinical trials. He has participated in working groups for the Italian Ministry of Health in related matters. He has published law books and articles in juridical reviews.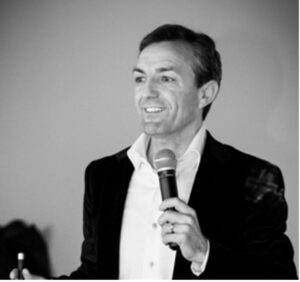 ForHumanity Fellow – Tech and Ethics Paolo Volpe currently works as a teacher, trainer, freelancer and consultant in companies, organisations, associations, schools and training centers. After graduating in electronic engineering (systems and data analysis) at the University of Padua, he has been working in clinical engineering and bioengineering, information technology, multimedia systems, building automation and services and communication technologies. Nowadays he is also working on powering human resources and soft skills. The contact between technologies and human (as in domotics or medical field) has raised the question upon man, technologies and their relationships as centre of interest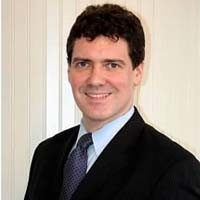 ForHumanity Fellow – Tech and Regulatory
Paul Lashmet is a business integration architect and former banking executive who advises big data and AI technology companies (both start-ups and public) on the fit-for-purpose of their capabilities to financial services. He likes to focus on the effective and practical implementation of policies to the real world that goes beyond check off boxes.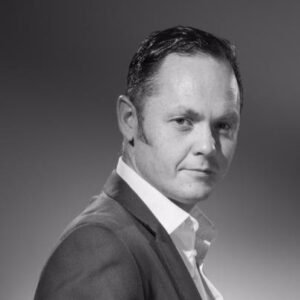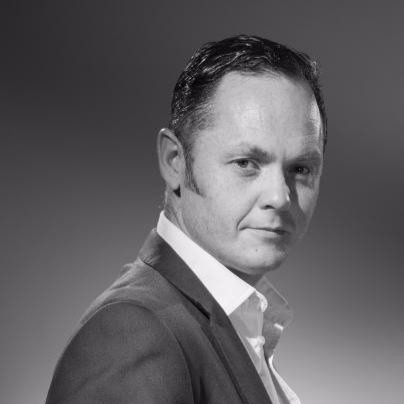 ForHumanity Fellow – Socio-Technical Systems
Peter Brownell is an explorer of the socio-technical systems that support collaboration and complex problem solving. He works at many different levels, from hardware interfaces, to cloud infrastructure, to development process, group facilitation, collective decision making and decentralised governance.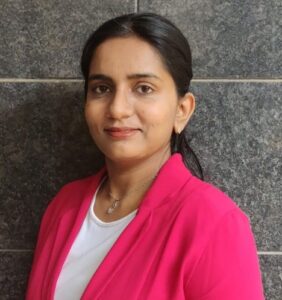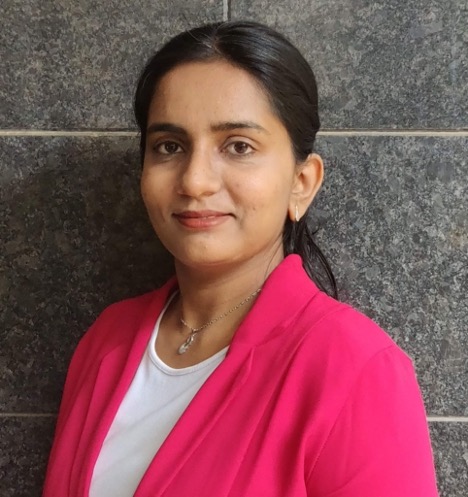 ForHumanity Fellow – Privacy & AI Preethika Pilinja is a tech lawyer and AI enthusiast. Preethika is currently an independent legal consultant based in Bengaluru, India. She regularly advises start-ups on business agreements, intellectual property, privacy, and AI. She is a law graduate from Mangalore University, India, and pursued her LLM(Business Laws) from NLSIU, Bengaluru(India). She also co-leads #Teamindia at ForHumanity.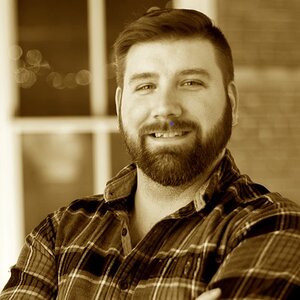 ForHumanity Fellow – Human Centric Design
Ryan Eagan is a human-centered design researcher with a passion for exploring the intersection of human interactions with technology. Ryan is a seasoned technologist, focused on lifelong learning. Ryan has worked extensively on the ForHumanity audit database and interface.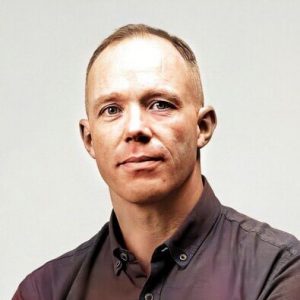 ForHumanity Fellow – Trustworthy Governance Structures
Rohan works in data governance, strategy and risk. His current projects include practical applications data trusts, digital regulation (self and other) and issues of probabilistic estimation. His recent body of data work includes openness and transparency, responsible information use and re-identification risk He's currently focused on de-risking the connections between the Deming-agile family of operational methodologies and common data use/decision making trips and pratfalls. This is to enable better quality data input to an organisations machine learning environment Based in Te Whanganui-a-Tara Wellington in Aotearoa New Zealand, he's used to working through complex data governance issues and the benefits of building open data principles deep into data infrastructure
ForHumanity Fellow – Governance and Risk
Sarah Clarke is a privacy governance and risk specialist. She has 2 decades of experience in IT, security and data protection GRC When not supporting clients to refine and mature such things, she speaks and writes about them and is working to tailor her Sustainable Risk Triage approach for AI. She is also a guest lecturer in Vendor Security Governance for the University of Manchester, a novice Wardley Mapper, and an IASME Advisory Board member.
ForHumanity Fellow – Bias & Audit
Dr. Shea Brown is the founder and CEO of BABL AI, a research consultancy that focuses on the ethical use and development of artificial intelligence. He has a PhD in Astrophysics from the University of Minnesota and is currently a faculty member in the Department of Physics & Astronomy at the University of Iowa.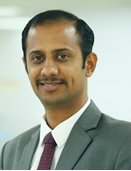 ForHumanity Fellow – Ethics & Risk
Sundar Narayanan is an Ethics and Compliance professional with 15 yrs of experience in providing advisory services to companies in India, UAE (Dubai), Japan, Kenya, Tanzania, and Zambia. His primary experiences include advising companies on Ethics, Risk and Compliance frameworks, implementing monitoring mechanism for risk and compliance, and formulating communication & training approaches (eg. Game based ethics) for creating awareness on organizational ethics & compliance standards. He is a researcher on Tech Ethics and Data Ethics. His research objective is focused on 'Tech Ethics: Culture, Controls and Compliance'. This includes the organizational behaviour and cultural influence in driving ethics and responsibility in AI development & deployment. He has spoken at forums on topics relating to Data monetisation, Data ethics & sustainability amongst others. As a Podcast Host he has hosted professionals from over 15 countries and enjoys exchanging perspectives.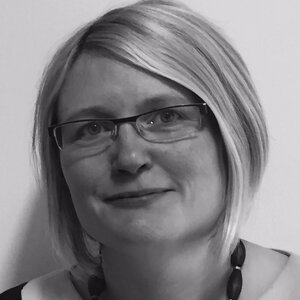 ForHumanity Fellow – Law & Regulatory
Trish Shaw is CEO and Founder of Beyond Reach Consulting Ltd based in the UK, advising on Policy, the design and implementation of bespoke Ethical Governance frameworks, and providing expert advisory and curation services for Data and Ethics Advisory Boards, in the field of AI. Patricia has over 20 years' experience providing legal, regulatory, government affairs, and risk management advice in the Data, Technology, and Financial Services sectors. Having spent many years as an in-house lawyer for a global FTSE data company, she is registered as a Solicitor both in England and Wales, and the Republic of Ireland.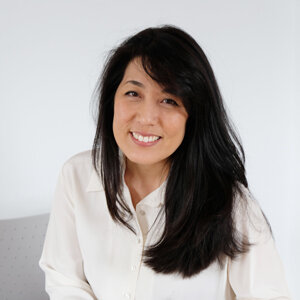 ForHumanity Fellow – Ethics & Accountability
Tristi Tanaka is a business change and transformation consultant with over 20 years of experience spanning US NGO, UK public sector and global firms,bringing multi-disciplinary knowledge and experience to improve the way vision,strategy, operating models, processes and services are designed, delivered and operationalised when adopting, adapting and scaling technology, especially artificial intelligence and automated decision-making systems.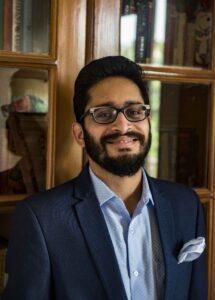 ForHumanity Fellow – AI and Law
Vibhav Mithal currently works as a Managing Associate at Anand and Anand, is an Intellectual Property Rights (IPR) lawyer based out of India and has been part of many path breaking litigations that have shaped Indian IPR jurisprudence.
At ForHumanity, he combines this IPR experience with his passion for AI, Law and Data Protection to help build trust in AI through Independent Audit of AI Systems. He also co-leads #Teamindia at the organisation.
Vibhav's other engagements with AI include serving as Head of Community at MKAI, UK, where he seeks to demystify AI through leading conversations on various issues from a non-technical perspective, as well as serving on the Peer Review Board of the Journal – AI and Ethics (Springer). He has delivered talks in universities, both in India and abroad, on various issues pertaining to AI and Indian IPR regime.
He is a graduate of NUJS, Kolkata, India and has pursued an IP LLM at Boston University School of Law, US.